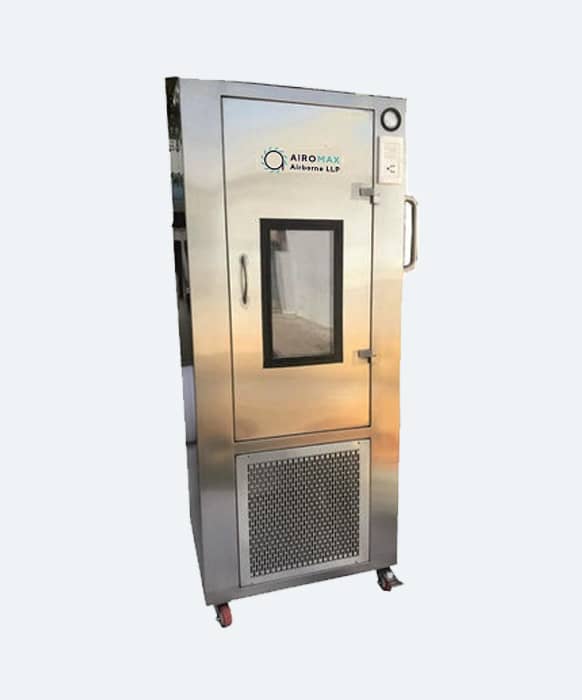 Providing Full Range of Clean Room Equipment Worldwide
We "Airomax Airborne LLP" are manufacturer of Clean Room Equipment. We are a strong and energetic engineering company with experience in providing simplicity in design and energy-saving activity in cleanroom and airborne technology, as well as an impeccable product finish. Our knowledgeable staff can provide you with a better solution for Air Handling and Critical Design Aspects, as well as Installation and Validation in a specific product.
Gaurang Mistry
( CEO & Founder )
Vision & Mission Statement
Serving Impressive List Of Long Term Clients!
Our worldwide presence ensures timeliness, cost efficiency and compliance adherence required to ensure your timelines are met. Serving with experience aNd expertise in multiple industries, as one of the World's leading Corporation! .
Get A Solution For Clean Room Equipment
To make your cleanroom function precisely, a wide array of clean room equipment options are available here. We are direct cleanroom equipment includes Static Pass Box, L Shape Static Pass Box, Dynamic Pass Box, Horizontal Laminar Airflow Unit, Horizontal Laminar Airflow Bench, Horizontal Laminar Airflow Cabinet, Vertical Laminar Airflow Unit, Vertical Laminar Airflow Bench, Vertical Laminar Airflow Cabinet, Sampling and Dispensing Booth, Reverse Laminar Air Flow Unit, Laminar Airflow Workstation, Mobile Laminar Air Flow, Garment Storage Cubicle and Sterile Garment Cabinet.
Latest Articles Updated Daily
We Are Here To Learn You More From Blog