Mobile Laminar Air Flow Manufacturer
Airomax Airborne LLP Mobile Laminar Air Flow is planned for transporting sterile products like Rubber Stopper, cap seal, Sterile garments, Vials and Ampoules under ISO Class 5/Class 100 particle-free working space for storing sterile products to meet Pharma needs while making an optimistic contribution for successfully maintaining the cleanliness of your controlled cleanroom environment.
The work area is uninterrupted supply with positive pressure HEPA filtered recirculated horizontal or vertical airflow. Our range of mobile trolley cabinets is available in a broad range of specifications as per the requirement of the client. Mobile Laminar Air Flow's Battery Operated Function to provide the Class 100/ISO 5 Particle Area when carrying materials from one place to another.
Mobile Laminar Air Flow is available in custom or standard sizes. SS 304 is available for the Mobile Trolley.
The Mobile Laminar Air Flow Hood, like the Vertical Laminar Airflow Hood, has a vertical airflow path. Mobile Laminar Air Flow and Reverse Laminar Air Flow are made of the highest quality materials, making them exceptionally solid and long-lasting. This advanced Mobile Laminar Air Flow is also one of the most common options due to the statically balanced and anti-vibration air blower assembly.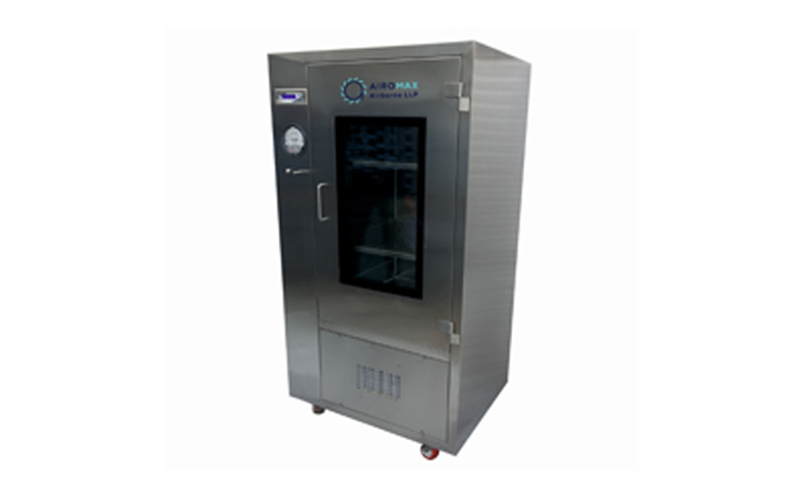 MOBILE LAMINAR AIR FlOW FEATURES
Air Flow Direction: Vertical
SS 304/316 1.2mm Contraction with Matte Finishing
Miniplete HEPA filters EU 14 Grade (0.3 Micron)
Pre-Filter Glass Fibre Media EU6 Grade (5 Micron) with SS flange
Statically Balanced and Anti Vibration Air Blower Assembly
SS Grill for HEPA Protection
LED Light/UV Light
On/Off Switch
DOP Port/Atmospheric Nozzles
Magnehelic Differential pressure gauge Dwyer
Sound Level Minimum 65db On Scale
Polycarbonate/Glass Side Panel as per Requirement
OPTIONAL FEATURES FOR MOBILE LAMINAR AIR FlOW
Digital Pressure Gauge with Alarm
Hour Meter